The patient financing solution that makes affordable dentistry possible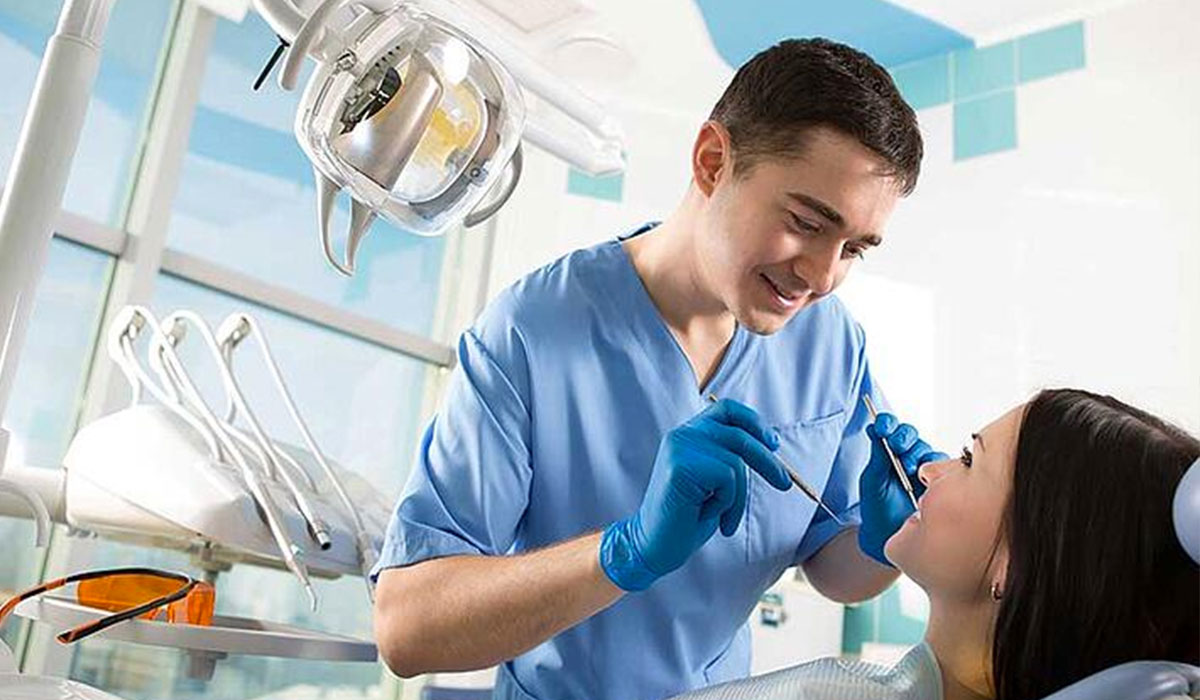 It doesn't matter how capable we are or how good our technology is, the cost of our best services often doesn't fit the budgets of our patients. I've heard many stories of dentists that have cut back on their investments in continuing education or technology, citing a presumption that "my patients can't afford that type of treatment, so I'm not going to invest in it."  I found a solution that has allowed my practice to overcome these very real challenges.
Putting my technology to work by making it affordable
In the past few years I've experienced tremendous growth in my dental practice and in my professional development.  I have invested in both my training and my technology, building a truly multi-disciplinary practice that offers our patients the best of modern dentistry.  We are huge believers in the unified platform of CEREC and Galileos to provide the best in restorative dentistry and guided implant therapy.  Perhaps more amazing, we've done this in a market with an average per capita annual income of roughly $23,000 per year.
So what is the big secret?  By adding Compassionate Finance to my practice, a leading patient financing solution, I have been able to do the dentistry I love without worrying about patients being able to afford it.  Thanks to Compassionate Finance, making dentistry affordable for my patients, I can plan ideal, exceptional, life-changing care and use this tool to fit the cost of into my patient's lives.  Face it…dentistry is expensive, just like our training and our equipment!   We need alternatives like Compassionate Finance that help patients say "yes" to their best treatment options.
Compassionate Finance gave us the confidence to offer more ideal treatment, and our case acceptance rates increased!
My partner and I began implementing this patient financing solution 6 years ago. Before that, our patients were being turned down by traditional lenders due to credit issues. We searched for a solution that would help our patients afford the treatment we were offering. At that time, Compassionate Finance was in its infancy, but there weren't other options, so we decided to put this "non-traditional product" into practice. The results were mind-blowing…
Doing good for my patients and my practice
Six weeks after introducing Compassionate Finance, my typical case presentation nearly DOUBLED!  The same happened to my business partner.  Apparently, we had been holding back and had no idea!  We've heard of the exact same thing happening to many others upon introducing Compassionate Finance.  Subconsciously, we were tailoring our treatment plans to match our failed judgment of what we thought patients could afford. Compassionate Finance gave us the confidence to offer more ideal treatment, and our case acceptance rates increased! All we had to do was offer monthly payments and take a down payment to cover the hard costs. In our practice, that means filling open chair time with our favorite procedures, allowing our practice to become more productive, while at the same time helping more people realize their ideal oral health.
Increased case acceptance is only the beginning
So this is great!  Better acceptance and better cases.  But I bet you are wondering about performance of the loan portfolio.  In short, our satisfied patients followed through on their obligations to pay at a far greater rate than we ever imagined, helping our practice to capture as much or more profit than we do with traditional financing options.
When we first implemented Compassionate Finance, we chose to offer it to any patient that would sign up for automatic ACH draft, regardless of their credit rating.  Even with such low standards, our loan portfolio performed very well.  Today, Compassionate Finance offers even more technology to check on a patient's banking and payment history in order to make an informed decision on approvals. The best part about this solution is that my partner and I control who we approve and how large of a loan we extend.
And what happens when a patient misses a payment?  The Compassionate Finance team constantly monitors and communicates with patients.  They manage the collections and, if needed, even help patients rebuild the payment structure to fit their changing circumstances.  You get to choose how your practice manages the patients that aren't able to uphold their obligations.  Which brings me to my favorite thing about implementing this incredible payment option for my patients…
Considering the name, the word that best describes it really is "compassion". We get to do the dentistry that we are capable of doing on patients that otherwise couldn't fit the treatment into their budge. We change their lives. We have had patients break down in tears and say, "Thank you, thank you for doing this for me.  Everybody else said 'no' but your office found a way to make it work."  Aren't those the types of moments that we dreamt of when we decided to become dentists?
Our "high-end" dentistry is now a good fit for everyone
Compassionate Finance has been the single greatest tool to help me enjoy more of those memorable moments.  The product didn't change who we are, but it changed what my team believed it can do.  And the patients that experienced such life-changing benefits have become our very best marketing sources, sending their friends, family, and coworkers in to see us and solidifying the ability of our practice to grow into the future.
We now have a reputation for doing high-end, high-tech, flat-out cool dentistry. But we also have the reputation for being compassionate about fitting it into our patients' budgets. Patients know they can come into our office and that we have the tools to make their goals a reality.  Our team knows we have the ability to make things work and improve lives.  And my dentists and I get the opportunity to do fun, awesome dentistry on equally awesome people.
We live in an age of constant innovation, whether it's new training, new implant systems, improvements to our CEREC CAD/CAM system, or advances in 3D imaging and planning.  We all need tools to help us realize our professional and practice growth goals. Compassionate Finance is the solution that allows us to turn our  training and technology into the treatment that we dream of…all while delivering it to our patients at an affordable cost.  If you're in a position where you want to deliver more ideal treatment, help more people, and grow your practice, Compassionate Finance is the solution for you.
Related Posts
Stay up to date and subscribe to our blog.
Stay up to date and subscribe to our blog.